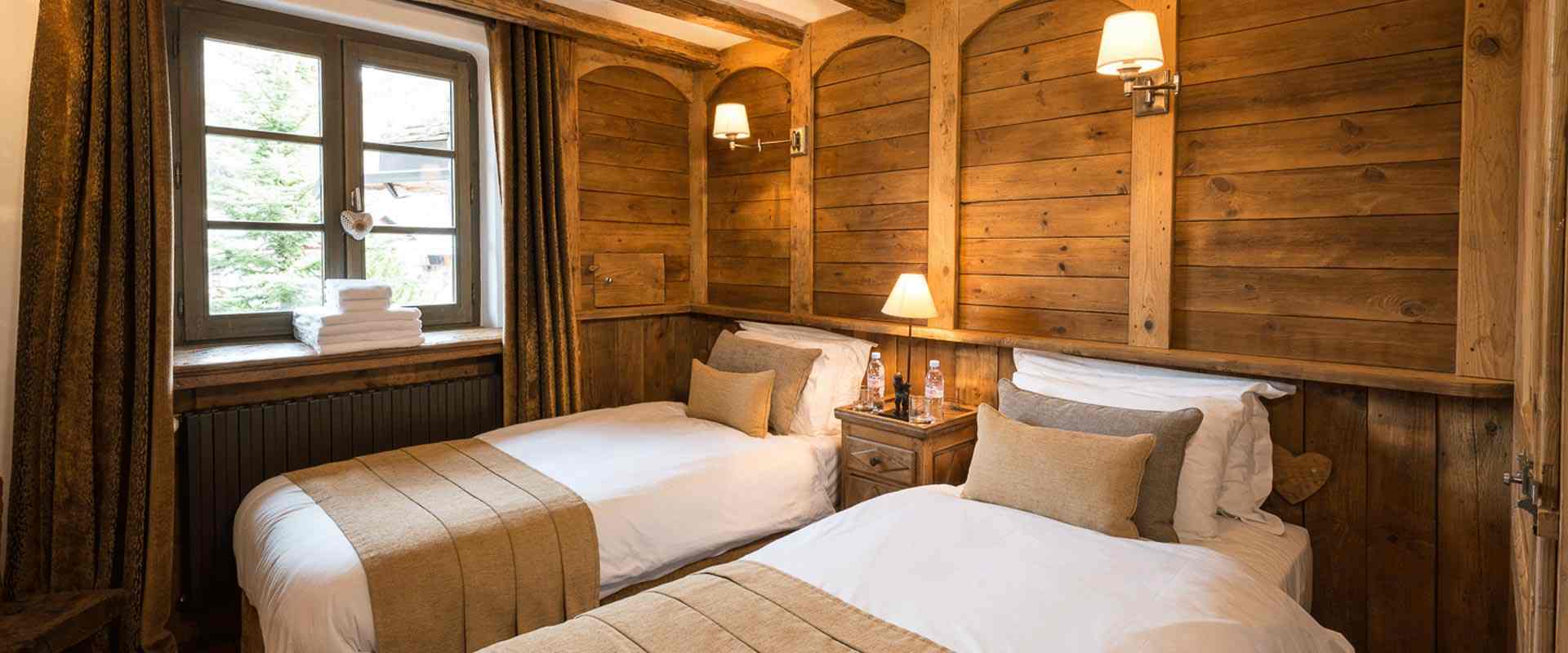 A perfect blend between ~ savoyard authenticity and sophistication ~
This chalet's unique ambiance was achieved thanks to the singular decoration and equipment. Indeed, top-of-the-range materials such as the wood, the stones and even the natural wool used for the fabrics create a great combination of modernity, Savoyard lookand cozy art of living.
Thanks to its 300 m2, Chalet Mathilda offers generous living areas, which is ideal for family or friends gatherings. Moreover, the 5 magnificent rooms and their 5 private bathrooms allow total intimacy. Especially the cocoon like bedroom under the roofs.
Meals will be served in the spacious living room where you will be delighted with the exquisite and elaborate dishes the chef has in store.Evenings at this Chalet are magical. From the terrace, you can admire the sunset, or even stare at the stars, wrapped up warmly in an authentic sheepskin blanket. This kids will find plenty of amusement in the playroom. There is no way you cannot be seduced by such an amazing and high standing place.