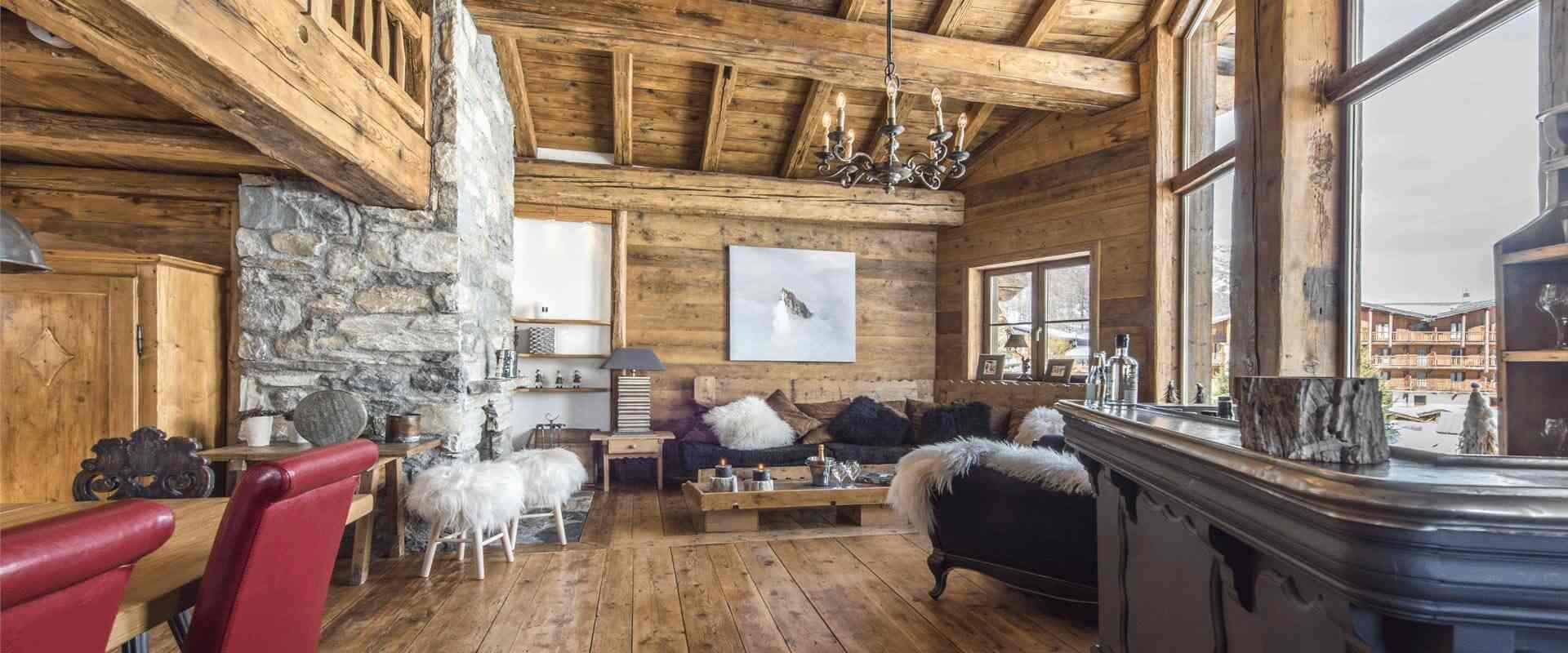 Perfect blend between ~ a luxurious and welcoming style ~
The chalet is only 5 minutes from the town center and from the ski front and close to the famous "Espace Killy". As soon as you come in, you'll be charmed by the chalet's warm atmosphere. Through great windows, you can admire a tremendous panoramic view on the mountains and Val d'Isère. Moreover, the contemporary light settings unveil wooden ceilings and their singular Berber style carvings. A warm and chilled atmosphere thanks to a lounge area under great exposed wooden beams, an 8-seat comfortable corner sofa, and a baroque style armchair fills this exceptional place. The 4 bedrooms have been decorated in different styles, some more colorful, others more sober but all in all the atmosphere they bring out will make your nights the best nights ever.
Meals will be served in the spacious living room where you will be delighted with the exquisite and elaborate dishes the chef has in store.
You can watch movies (thanks to the Apple TV) and kids can play video games up on the mezzanine. Its "hut" style will help you feel cozy and relaxed.