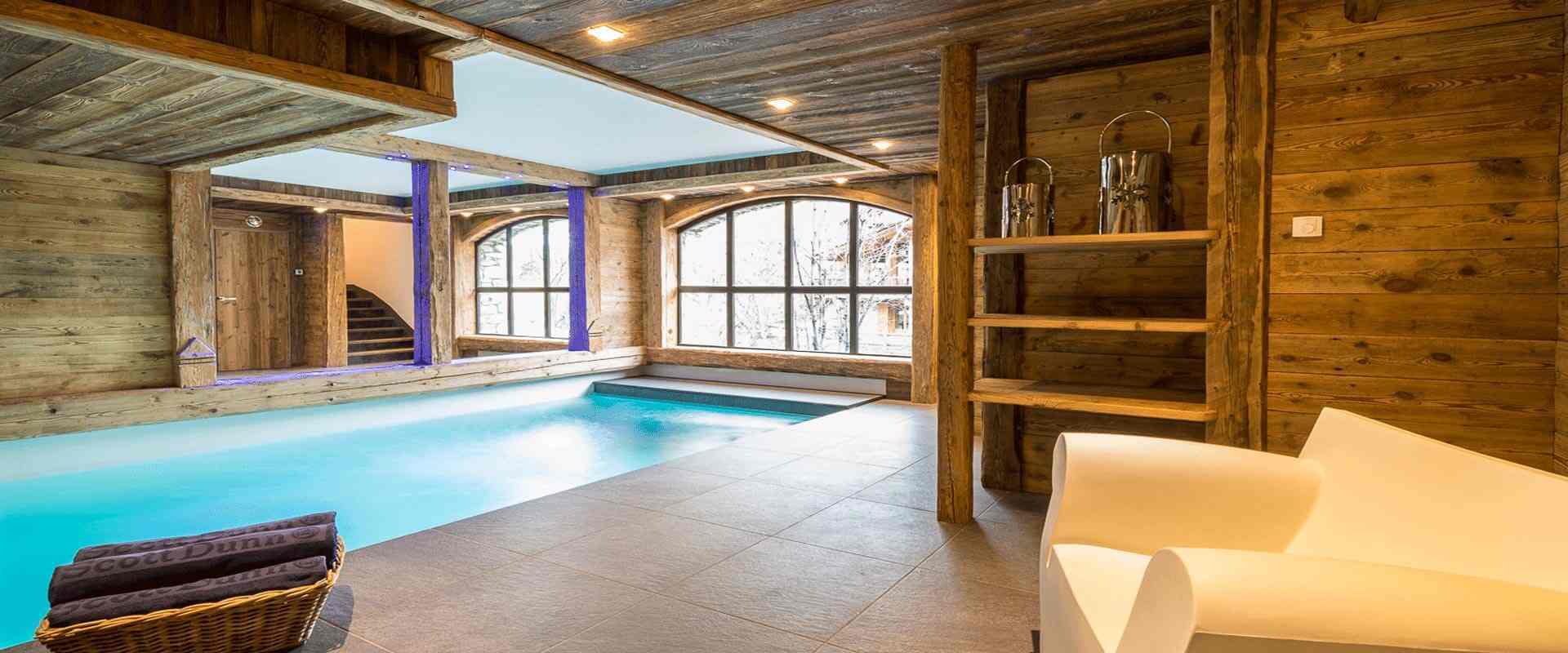 A contemporary styled ~ mountain chalet ~
Blending ironwork and wood, this sumptuous chalet is magnificently furnished. You will feel relaxed in this cozy but chic atmosphere. Moreover, you'll be delighted by this typical charming living area, with its exposed wooden ceiling and subtle lighting. Our dedicated team will ensure you a memorable stay.
Wellness ~ and relaxation ~
While admiring the view of Isère's agitated mountain stream, you can unwind in the SPA's hammam or in the pool's massaging jets. If you need you can also enjoy an intense massage to help recover after a hard day skiing or even enjoy a more relaxing hot stone massage.